WELCOME TO

WEST GADSDEN MIDDLE SCHOOL
2018-2019
WHERE WE ARE: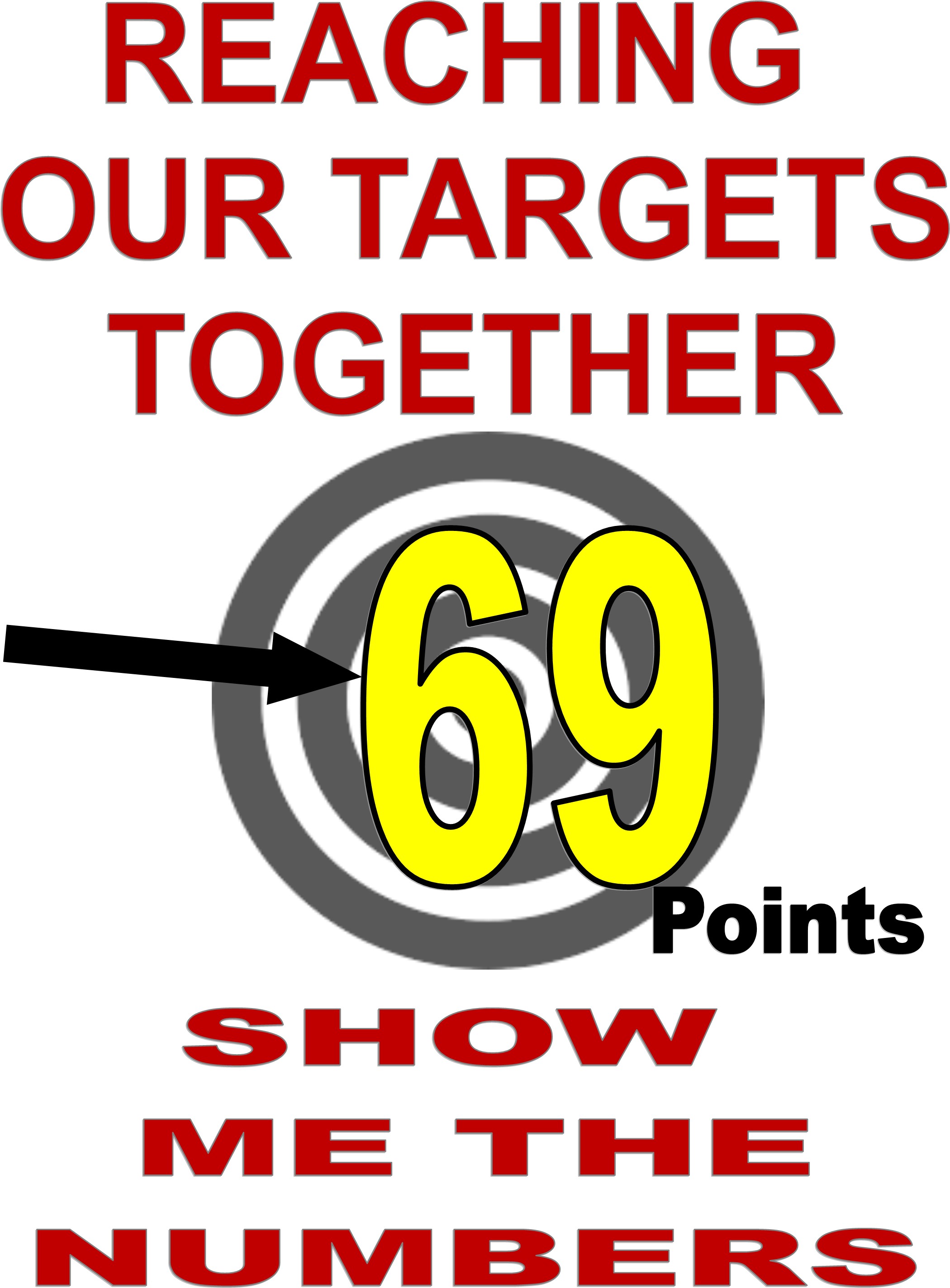 ____________________________________________________________________________________________________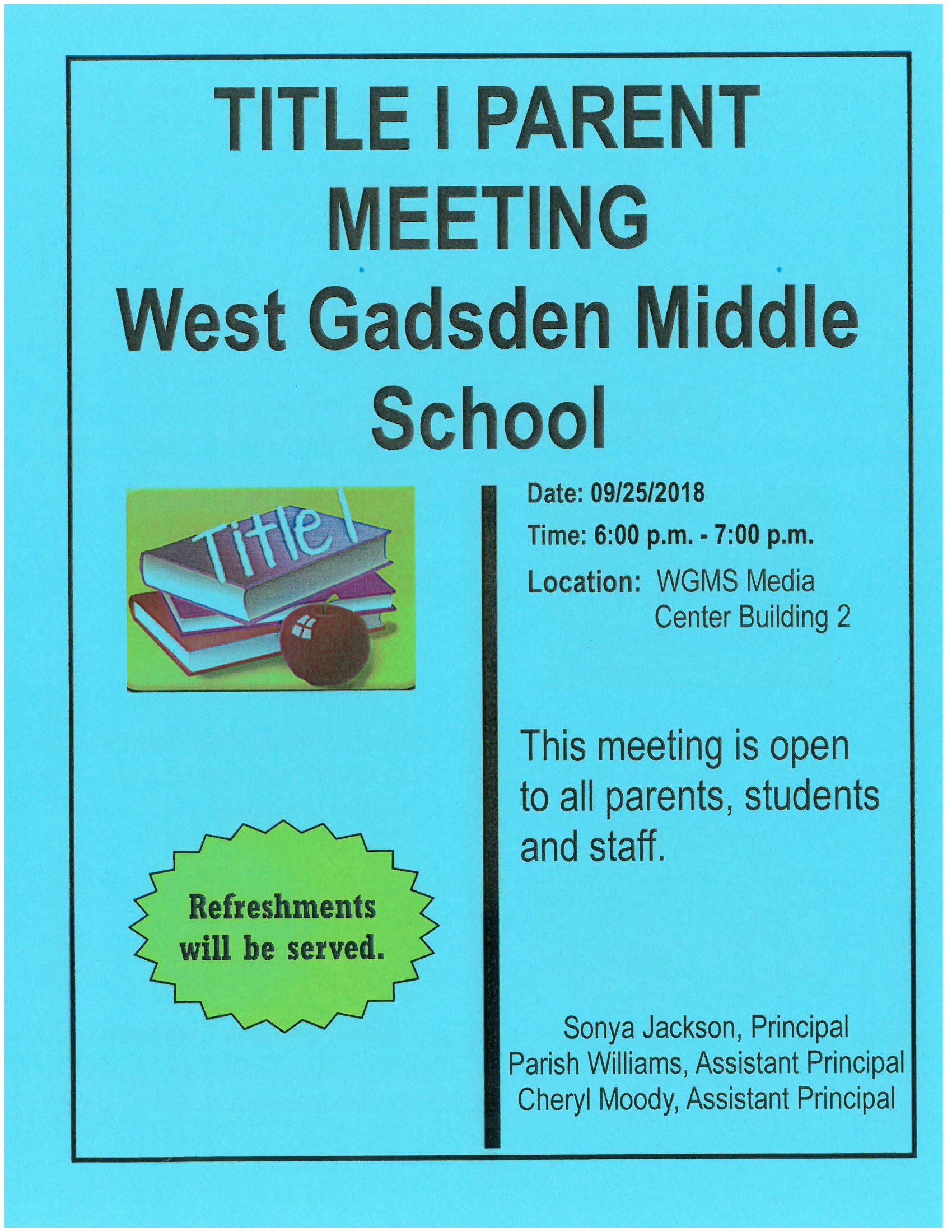 ---
WEST GADSDEN MIDDLE SCHOOL
School Uniform Policy and Supply List
All students in grades 4th through 8th will adhere to the school uniform and book bag policy. Uniforms will be worn during the regular school day and on sponsored field trips.
SCHOOL COLORS: BLACK, WHITE AND SILVER (GRAY)
TOP: BLACK, WHITE, SILVER (GRAY) AND MAROON
BOTTOM: KHAKI AND BLACK
Black top/bottom on black bottom/top will not be acceptable.

No sweat pants, overalls, or jeans.

All shirts will have a collar. School logo is optional. Shirts will be tucked into pants.

Sneakers and leather shoes are acceptable in colors of black, brown and white. Shoe laces must match the shoes. No pants will be allowed inside their socks.

Wear only white, black or gray socks.

If pants has belt loops, belt must be worn. Belts must be black or brown.

Young ladies have the option of wearing skirts, capris, shorts, or jumpers. They must be khaki or black in color.

Jackets and sweaters are permitted with or without the school logo.

Organizational uniforms allowed only when approved by the Principal.

Students may wear any color combination except black on black the first week of school. Black on black will not be a color combination the entire school year. Administration will allow students' input for the remainder of the year.
Supply List
Clear or mesh book bag.

3 boxes of #2 pencils

Blue & Black Ink Pens

Highlighters

3 Packs of Loose-leaf College-Ruled Notebook Paper

7 Two Pocket Three Prong Portfolio Folders

Erasers – block or pencil toppers

4 Three-ring Binders (1" with clear view cover)

Pencil Pouch (with 3 hole for binder)

Pack of Dry Erase Markers

Ream of White Copy Paper

Ear phones or Ear Buds

Calculator

Box of Kleenex

Bottle of Hand Sanitizer
WEST GADSDEN MIDDLE SCHOOL
Póliza de Uniformes
Todos los estudiantes en los grados del 4º al 8º se adhieren a la política de uniformes escolares y bolsas de libros. Los uniformes se usarán durante el día escolar regular y en viajes de campo patrocinados.

COLORES ESCOLARES: NEGRO, BLANCO Y GRIS
TOP: NEGRO, BLANCO Y GRIS
BOTTOM: KHAKI Y NEGRO

Camisa negra con pantalon negro no será aceptable.

Ningunos pantalones de sudadera pantalones de mezclia.

Todas las camisas tendrán un collar. El logotipo de la escuela es opcional. Los niños tendrán que meter las camisas en los pantalones.

Zapatillas y zapatos de cuero son aceptables en colores de negro, marrón y blanco. Los cordones deben coincidir con los zapatos. No se permitirá el uso de pantalones dentro de sus calcetines.

Use sólo calcetines blancos, negros o grises.

Si los pantalones tienen bucles de cinturón, el cinturón debe ser usado. Los cinturones deben ser negros o marrones.

Las damas jóvenes tienen la opción de usar faldas, capris, o pantalones cortos. Deben ser de color caqui o de color negro.

Se permiten chaquetas y suéteres con o sin el logotipo de la escuela.

Los uniformes organizacionales sólo se permiten cuando son aprobados por el Director.

Los estudiantes pueden usar cualquier combinación de colores excepto negro sobre negro la primera semana de escuela. Negro sobre negro no será una combinación de color durante todo el año escolar.
Suministros escolares
• Bolsa de libros transparente o de malla.
• 3 cajas de lápices # 2
• Plumas de tinta azul y negra
• Marcadores
• 3 Paquetes de Papel de Cuaderno College-Ruled de Loose-leaf
• 7 Carpetas de dos bolsillos de tres clavijas
• Gomas de borrar - de bloque o para lápiz
• 4 cuadernos de tres anillos (1 "con la cubierta clara de la visión)
• Bolsa para lápiz (con 3 agujeros para el encuadernador)
• Paquete de marcadores de borrado en seco
• Papel de copia blanca
• Audifonos
• Calculadora
• Caja de Kleenex
• Botella de desinfectante para manos
---